Frédéric Iriarte - Contemporary "Irrealist Eclectic" - visual artist , sculptor, designer,
musician, composer, filmmaker, publisher, Researcher & Developer (R&D) with holistic approach and methodologies...
ARTOTEC´s Park & Urban Furniture and Recreational/Monumental Sculptures for public spaces. A concept with [ Art & Technology ]
Irréalist Art film & music productions and art/design books editions.
Enter the site by selecting the language of your choice
Frédéric Iriarte - Artiste plasticien "irréaliste éclectique" contemporain, sculpteur, concepteur, designer, musicien, compositeur, éditeur de livres d´art et de design, producteur de courts-métrages, chercheur & concepteur (R&D) de sculptures monumentales pour espaces publics avec une approche et des méthodes holistiques etc...
ARTOTEC Mobiliers urbains et équipements/sculptures ludiques un concept alliant [ Art & Technologie ]
Éditeur aux Éditions d´Art Irréaliste. Productions et éditions de films, de musique, de livres d´art et de design.

Frédéric Iriarte "irrealist eklektisk" konstnär, målare, skulptör, formgivare, grafiker, musiker, kompositör, förläggare av konst & design böcker, producent, filmskapare, forskare & utvecklare av monumentalkonst för offentliga miljöer med holistiskt helhetssyn och metoder m.m.
ARTOTEC Design av lekskulpturer/lekutrustning och urbana/park-möbler för utomhusmiljöer, ett koncept med [ Konst & Teknik ]
Editör och utgivare vid Irréaliste Förlaget, konst-film -musik -böcker produktioner och editioner.
Frédéric Iriarte, born in 1963 in Paris, is a contemporary plastic artist. He lives and works in Sweden since 1986.

In the 1980s he belonged to the avant-garde movement Figuration Libre (The Free Figuration) and presented his works, among others, Galerie Beaubourg, the Marianne and Pierre Nahon Gallery and the Centre Georges Pompidou and the Museum of Modern Art City of Paris. It was during his travels, known and worked with a number of graffiti artists, performance artists, videos, films, photographers and musicians.

On his arrival in Sweden, perilous road hitchhiking in January 1986, he designed sets for theater groups such as avant-garde Aurora Teater Hilda Hellwig, Claes Peter Hellwig Stockholm for example.

His works have been recognized mainly through its projects, exhibitions, TV interviews, newspaper articles, art critics and bibliographic editions of books and art book éditions.
What he calls "The parasiting of the art in the environment, architecture and design have to act and react a large number of spectators and actors in the world of art. By means of a formal proposal for construction of ventilation tower around the perimeter highway north of Stockholm, the State Council's infrastructure Sweden (K-Konsult) showed an open mind and novelty and innovation and dynamism.

His approach or intrusion on the eight water towers in the Stockholm area, the same year or Stockholm was European Capital of Culture in 1998, also shows that art can be applied to different materials and architectural and sociological support.

The interference of design is evident, inter alia, through action in collaboration with Philippe Starck's representative in Scandinavia and leads to "Porteur-Porteuse" table shown in numerous television programs and international contemporary art fairs.

It was for three years, responsible for the Scandinavian Association of Artists in Stockholm (KC-Konstnärscentrum).

He also teaches at the Art and Technique, or Color and the Shape in the field of industrial design at the KTH The Royal Institute of Technology in Stockholm, or even on the 2D design tools at the University of Södertörn Stockholm.

His works are represented in collections both public and private, throughout Europe and the United States. From the Saatchi Gallery in London until the exclusive offices of large international companies, embassies of France, Institute and Cultural Center of Scandinavia, Stockholm, Oslo, Copenhagen, Stavanger, Helsinki see [public orders] to the offices of the Ministry of Culture and Foreign Affairs in Paris (AFAA office Max Moulin). Center of Scandinavia, Stockholm, Oslo, Copenhagen, Stavanger, Helsinki see [public orders] to the offices of the Ministry of Culture and Foreign Affairs in Paris (AFAA office Max Moulin)
| | |
| --- | --- |
| | |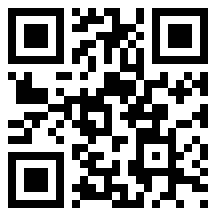 Scan this QR code for instant access to the mobile site ARTOTEC.